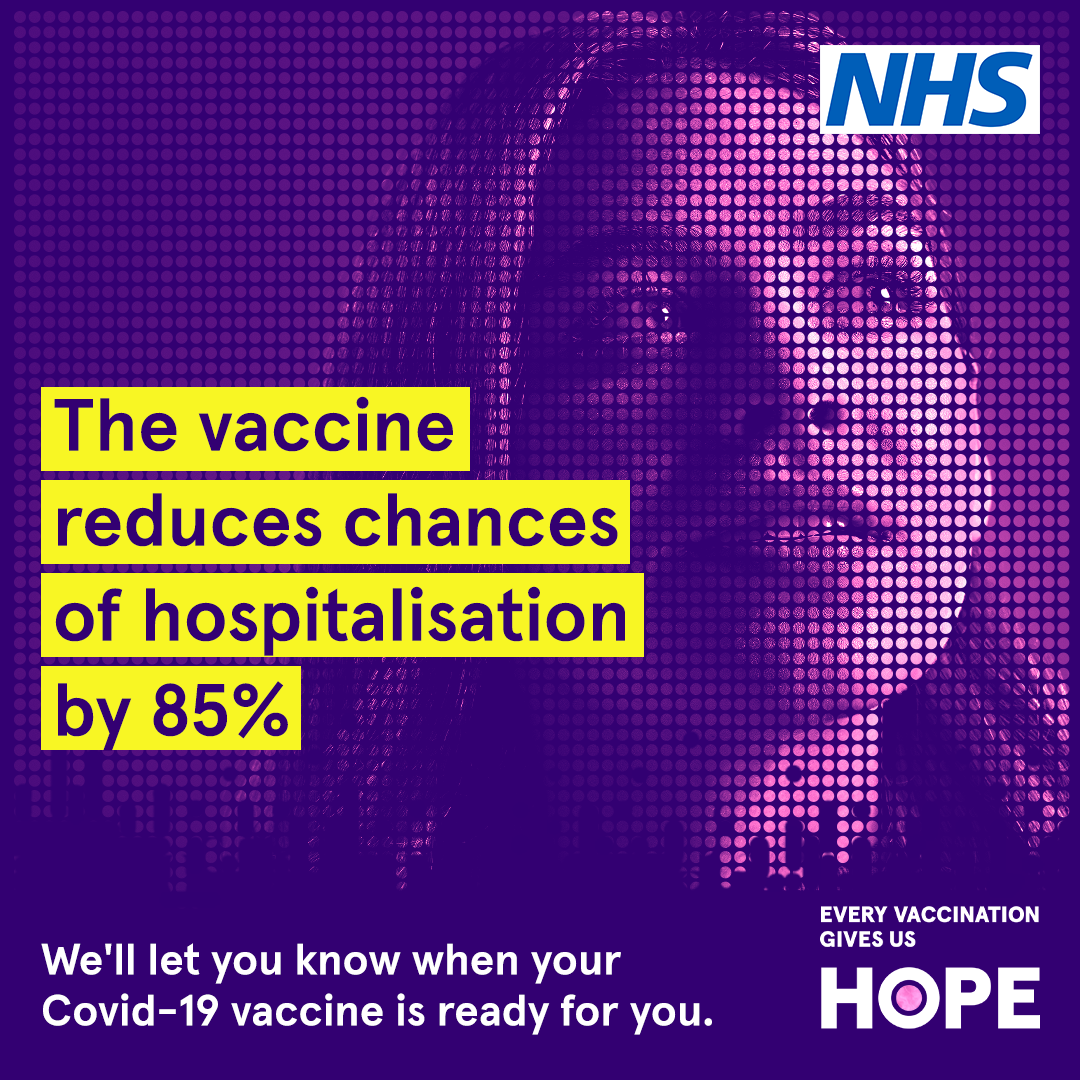 Below is a list of of surgeries offering the vaccine. Please check below what surgery you attend and where you need to go for your Jab i.e. if you are a Thornhills patient you will get your jab from Avicenna.
All Covid-19 vaccinations will be provided through booked appointments. The
list of locations is for information only. Please do not directly contact or visit locations unless you have been invited to attend.
Site name
Providing vaccinations for
Abbey Court Medical Centre, Tunbridge Wells
Kingswood Surgery, Speldhurst & Greggswood Medical Practice, Clanricarde Medical Centre, Grosvenor & St James Medical Practice, Abbey Court Medical Centre, St Andrews Medical Centre, Rusthall Medical Centre, Waterfield House Practice, Lonsdale Medical Centre
Avicenna Medical Centre, Leybourne
Thornhills Medical Practice, Snodland Medical Practice, West Malling Group Practice,  Wateringbury Surgery, Phoenix Medical Practice
Blackthorn Medical Centre, Maidstone
Aylesford Medical Centre, Blackthorn Medical Centre, College Practice
Bower Mount Medical Centre, Maidstone
Bower Mount Medical Practice, Bower Mount Medical Practice, The Vine Medical Centre, Northumberland Court
Greensands Branch Surgery (Loose), Maidstone
Albion Place Medical Practice, Greensand Health Centre – Stockett Lane, The Mote Medical Practice, Wallis Avenue Surgery

Headcorn Surgery 

(Begins week of 11 January)

Howell Surgery, Northridge Medical Practice, Yalding Surgery, Lamberhurst Surgery, Marden Medical Centre, Old Parsonage Surgery, Old School Surgery, Crane Practice, Malling Four Health (Staplehurst), Wish Valley Surgery, Orchard End Surgery
Len Valley Branch Surgery (Glebe), Maidstone
Bearsted Medical Practice, Len Valley Practice, Headcorn Surgery, Sutton Valence Surgery, Orchard Surgery (Langley)

Sevenoaks Medical Centre

(Begins week of 4 January)

Amherst Medical Practice, Edenbridge Medical Practice, Westerham Practice, Town Medical Centre, Borough Green Medical Practice, Otford Medical Practice, St Johns Medical Practice, South Park Medical Centre

Tonbridge Baptist Church

(Begins week of 11 January)

Hildenborough Medical Group, Tonbridge Medical Group (Dunorlan), Warders Medical Centre, Woodlands Health Centre, Hadlow Medical Centre
The coronavirus (COVID-19) vaccine is safe and effective. It gives you the best protection against coronavirus.
Who can get the COVID-19 vaccine
The NHS is currently offering the COVID-19 vaccine to people most at risk from coronavirus.
The vaccine is being offered in some hospitals, some pharmacies and hundreds of local vaccination centres run by GPs.
It's being given to:
some people aged 80 and over who already have a hospital appointment in the next few weeks
people who live or work in care homes
health and social care workers at high risk
You will also need to be registered with a GP surgery in England. You can register with a GP if you do not have one.
The vaccine will be offered more widely, and at other locations, as soon as possible.
The order in which people will be offered the vaccine is based on advice from the Joint Committee on Vaccination and Immunisation (JCVI).
Read the latest JCVI advice on priority groups for the COVID-19 vaccination on GOV.UK
for more information about the vaccine priority list click here.
Wait to be contacted
The NHS will let you know when it's your turn to have the vaccine. It's important not to contact the NHS for a vaccination before then.
Advice if you're of childbearing age, pregnant or breastfeeding
There's no evidence the COVID-19 vaccine is unsafe if you're pregnant. But more evidence is needed before you can be routinely offered the vaccine.
The JCVI has updated its advice to recommend you may be able to have the vaccine if you're pregnant and:
at high risk of getting coronavirus because of where you work
have a health condition that means you're at high risk of serious complications of coronavirus
You can have the COVID-19 vaccine if you're breastfeeding.
Speak to a healthcare professional before you have the vaccination. They will discuss the benefits and risks of the COVID-19 vaccine with you.
You do not need to avoid pregnancy after vaccination. The vaccine cannot give you or your baby COVID-19.
Read the latest COVID-19 vaccine advice if you're pregnant, may get pregnant or are breastfeeding on GOV.UK
How the COVID-19 vaccine is given
The COVID-19 vaccine is given as an injection into your upper arm.
It's given as 2 doses. You will have the 2nd dose 3 to 12 weeks after having the 1st dose.
How safe is the COVID-19 vaccine?
The vaccines approved for use in the UK have been developed by Pfizer/BioNTech and Oxford/AstraZeneca.
They have met strict standards of safety, quality and effectiveness set out by the independent Medicines and Healthcare products Regulatory Agency (MHRA).
Any coronavirus vaccine that is approved must go through all the clinical trials and safety checks all other licensed medicines go through. The MHRA follows international standards of safety.
Other vaccines are being developed. They will only be available on the NHS once they have been thoroughly tested to make sure they are safe and effective.
So far, thousands of people have been given a COVID-19 vaccine and reports of serious side effects, such as allergic reactions, have been very rare. No long-term complications have been reported.
Read about the approved Pfizer/BioNTech vaccine for COVID-19 by MHRA on GOV.UK
Read about the approved Oxford/AstraZeneca vaccine for COVID-19 by MHRA on GOV.UK
How effective is the COVID-19 vaccine?
The 1st dose of the COVID-19 vaccine should give you good protection from coronavirus. But you need to have the 2 doses of the vaccine to give you longer lasting protection.
There is a chance you might still get or spread coronavirus even if you have the vaccine.
This means it is important to:
continue to follow social distancing guidance
if you can, wear something that covers your nose and mouth in places where it's hard to stay away from other people
COVID-19 vaccine side effects
Most side effects of the COVID-19 vaccine are mild and should not last longer than a week, such as:
a sore arm where the needle went in
feeling tired
a headache
feeling achy
feeling or being sick
You can take painkillers, such as paracetamol, if you need to.
If you have a high temperature you may have coronavirus or another infection.
If your symptoms get worse or you are worried, call 111.
Allergic reactions
Tell healthcare staff before you are vaccinated if you've ever had a serious allergic reaction (anaphylaxis).
You should not have the vaccine if you've ever had a serious allergic reaction to:
a previous vaccine
a previous dose of the same COVID-19 vaccine
some medicines, household products or cosmetics
Serious allergic reactions are rare. If you do have a reaction to the vaccine, it usually happens in minutes. Staff giving the vaccine are trained to deal with allergic reactions and treat them immediately.
COVID-19 vaccine ingredients
The 2 approved COVID-19 vaccines do not contain any animal products or egg.